Recurring Events
Each semester the Political, Legal, and Economic Philosophy Master's program organizes many special events inviting guest speakers from all over the world.
PLEP Talks
PLEP Talks is a lecture series where scholars are invited to discuss their current work in progress with PLEP students, our department, and everyone interested.
Most Recent PLEP Talk
Prof. Dr. Jonathan Wolff - Inequality and the City
December 6th, 2018
PLEP Podium
The PLEP Podium is a series of podium discussions which aim to bring together the philosophical and the public debate on issues that are politically topical and relevant to the PLEP program.
Most Recent Podium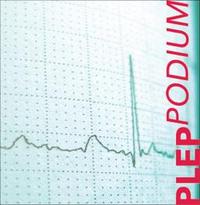 Organ Donation - Objection or Consent?
May 29th, 2019
Compact Courses
Compact Courses take place the week before the start of each semester. Professors from around the world are invited to teach a topic in political, legal, or economic philosophy for an intensive course of one week full day classes. PLEP Students are required to participate in at least one of these courses for their Master's studies.
Most Recent Compact Course
PD Dr. Guido Löhrer, Universität Erfurt
10-14 February 2020
Summer Schools
Summer schools take place abroad or in other parts of Switzerland, in cooperation with the Master's programs EELP (Graz) and PELP (Bochum). Students are given the opportunity to earn credits studying a subject intensively while engaging with students and professors from universities abroad! Participation is typically limited so keep on the lookout for registration periods.
Most Recent Summer School
Grindelwald, Switzerland - Current Issues in Political Philosophy
June 3rd-8th 2018