Courses
BeNeFri
Students from Bern can take philosophy classes in Fribourg and Neuchâtel.
BeNeFri Courses FS 2020

(PDF, 177KB)
Lecture Series Spring 2020
Institutskolloquium of the Institute of Philosophy
Thursdays, 18:15 – 20:00, Room F-122, Unitobler, Lerchenweg 36
Institutskolloquium FS 2020

(PDF, 510KB)
Some talks in the Institutskolloquium have been cancelled on short notice. Please contact the administrative staff about whether an event is taking place.
krino
krino. Philosophische Gesellschaft Bern
Die Philosophische Gesellschaft Bern fördert den philosophischen Austausch und bietet eine Plattform für den freundschaftlichen Streit um das bessere Argument.
Hinterfragt - Der Ethik-Podcast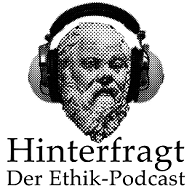 Most Recent Episode | April 2019
Christian Budnik: Vertrauen in der Demokratie
Immer wieder wird beklagt, dass Menschen ihr Vertrauen in die Politik verlieren würden. Doch was genau würde es überhaupt bedeuten, Politikerinnen und Politikern zu vertrauen? Und ist es tatsächlich bedauerlich, wenn wir das nicht mehr tun? Ein Gespräch mit Christian Budnik.