Compact Course
Life's Beginnings: Philosophy of Pregnancy, Birth and Early Motherhood
Tuesday, 2018/09/11 - Friday, 2018/09/14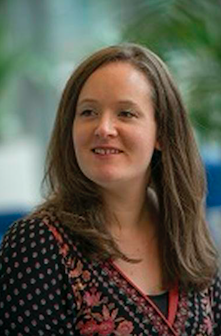 Pregnancy, birth and early motherhood are central parts of human experience. Yet they are not adequately understood. This course explores philosophical mistakes in our thinking about pregnancy, birth and early motherhood and the impact of such mistakes on women's wellbeing. It also explores ethical, epistemological and metaphysical issues raised by the unique relationship between the mother and her foetus or child. We hope to answer question such as: Were you ever a part of your mother? What duties do mothers have to their children? Are there things that you can only know if you have been pregnant? How does pregnancy challenge standard ethical concepts like the distinction between doing and allowing, self-ownership?
Event organizer:
jahel.manz@students.unibe.ch
Speaker:
Dr. Fiona Woollard (Southampton)
Date:
2018/09/11 - 2018/09/14
Time:
09:30 - 16:30
Locality:
Raum 216
University of Bern
Mittelstrasse 43
3012
Characteristics:
open to the public
free of charge

Please note the following details about the course:
Assessment:
The course is conducted as a compact seminar on Master's level.
If you want to gain credit points you need to
- join the sessions regularly
- read the texts
- prepare a question and start a discussion
- write a paper (6-10 pages)
Deadline for handing in the paper: TBD
Note: Most of the course will involve seminar style discussion, so it is vital that students do the reading in advance and come prepared to participate in discussion.
A little excursion is scheduled for Thursday afternoon. We might go for a walk on the Gurten if the weather plays along. This excursion is of course optional, but it would be a great opportunity to get to know each other, chat and discuss some more.