Our PLEP Students
Switzerland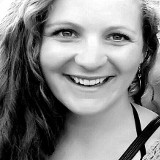 Petra Sidler
"My favorite thing about the PLEP are the students from all over the world: it therefore not only broadens your mind regarding the interesting subjects discussed but also brings so many different opinions and ways of living at the same table. My classmates were open-minded persons from Italy, Poland, Spain, Germany, Israel, Switzerland, Ethiopia, Macedonia, the US, Costa Rica, Colombia,... Even more reasons to go see the world! The PLEP offers you a great mixture of subjects and with it the correspondent mind-sets (as studying a course in law means you will be surrounded by law students); you therefore learn how to deal with different perceptions of different topics - in my opinion a priceless side-effect of studying the already very interesting subjects, which are related to today's world."
Columbia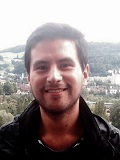 Juan Acosta
"Bern is a city that offers a great deal of cultural and political experiences. The PLEP Is a great opportunity to get well educated by well prepared Professors. But also because is an opportunity to get in touch with different topics and people. In my experience that helps to increase the understanding of the topics we deal with."
Switzerland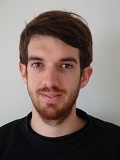 Benjamin Wasser
"I like the freedom to choose from a wide range of interesting courses and the relatively small groups of students that enable discussions and social activities in a familiar atmosphere.My favorite part of Bern is the Aare in the summertime."
United States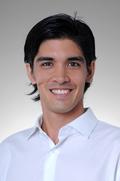 Andrew Vallejo-Sanderson
"My favorite part of the PLEP was the fellow students, the engaging professors, and the personal attention that one could receive. The knowledge and skills gained through the PLEP program provide individuals with the ability to analytically approach real world problems. Moreover, this is an ability that our society sorely is in need of. Currently, I am the head of strategic projects at a startup accelerator in Zurich. The PLEP helped me develop my analytical skills, which have been quite useful when it comes to questions of innovation. Also, the perseverance that is required to struggle with philosophical questions has developed a robust work ethic in me that is evident outside of academia."
Switzerland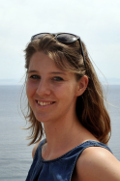 Olivia Wernli
"My favorite thing about the PLEP is the big variety and choice of courses I can take and the mix of people attending the classes. This keeps the program and each semester very interesting and exciting. In the PLEP one learns to read slowly and carefully, understand texts thoroughly, argue and criticize, be creative and have one's own ideas. I was encouraged to have my own opinion about something and to defend it with good arguments. I also like the broad mix of students in PLEP classes. They are from all around the world and have very different backgrounds. My classmates studied economics, international relations, medicine, philosophy, music, law, english literature, ..."
United Kingdom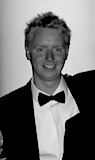 Jack Williams
"The PLEP-program has offered me the chance to broaden my understanding of the three disciplines as well as challenge some of the ideas I'd taken for granted. I have been able to choose from a wide range of courses and tailor the program to best suit me. The international make up of the course has provided a stimulating environment both academically and socially."
Russia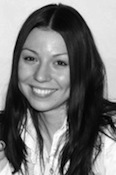 Victoria Kuts
"I had never studied abroad before, and this autumn semester was my first experience of studying in European University and on foreign language. At first it was difficult and unusual, but the course is organized so that you cannot be apathetic but begin to enjoy it, the issues discussed in the classroom cannot leave you indifferent and you are involved in the process at fast speed. After this semester I see progress in me, in my knowledge and in questions that I began to wonder, if you want to devote part of your life to philosophy in all its many-sided view, the PLEP program is a best place to do it."
Ethiopia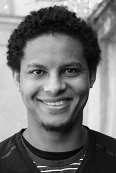 Kebadu Mekonnen
"What I most like about PLEP is (1) the way it introduces contemporary issues in moral and political philosophy in ways applicable across disciplinary lines (2) its interdisciplinary appeal (3) that it is up to date with current debates in the academia (4) its inclusiveness in touching upon variety of issues like justice and equality, national responsibility and global justice, philosophy of economics, the dirty hands dilemma, distributive justice vs. the entitlement theory and so on...and (5) with an introductory course with practical guidelines on how to do/practice philosophy at a higher level of excellence."