PLEP Compact Course
What is Constitutionalism?
Monday, 2016/09/12 - Friday, 2016/09/16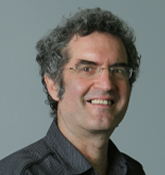 "In the prevailing tradition, constitutionalism is justified by its desirable consequences, e.g., the promotion of justice or democracy. This article disputes this methodological starting point and defends robust constitutionalism. Robust constitutionalism refers to a mode of justification that does not rest on contingent facts. Instead robust constitutionalism defends constitutionalism on the basis of values that are embedded in the very concept of a constitution and in the very essence of judicial review. Constitutional entrenchment of rights is valuable because it constitutes public recognition that the protection of rights is the state's duty, rather than a mere discretionary gesture on its part. Judicial review is valuable not because it is likely to result in "better" or just decisions, but because judicial review is nothing but a hearing to which individuals are entitled."
Event organizer:
Institute of Philosophy
Speaker:
Prof. Alon Harel (Hebrew University)
Date:
2016/09/12 - 2016/09/16
Time:
10:15 - 15:30
Locality:
F012
UniTobler
Lerchenweg 36
Bern
Characteristics:
open to the public
free of charge

Dates: Monday Sept. 12th - Friday Sept.16th
Time: Daily, 10:15 am-15:30 pm with a lunch break from 12-13
Location: F012
For more information about the topic, you may be interested in Harel's paper: "Why Constitutionalism Matters: The Case for Robust Constitutionalism" here.
For more information about Prof. Dr. Alon Harel see here.