PLEP Podium
Organ Donation - Objection or Consent?
Wednesday, 2019/05/29, 19:00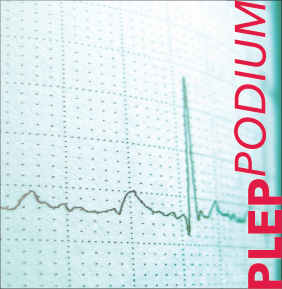 The federal popular initiative "promote organ donation – save lives" demands a change in the swiss constitution in order to introduce the right of objection in regard to organ donations. The PLEP podium: organ donation – right of objection instead of consent? brings philosophy and the general public together to discuss this latest political topic: representatives from science and medical practice discuss questions about consent of decedents and relatives as well as autonomy of decisions. Is it possible to suppose an implicit or tacit consent to organ donation? To what extent, if at all, can humans be forced to have to make a decision in relation to this question? What role uphold personal autonomy and bodily integrity rights? These and other related normative questions, such as questions in regard to a possible duty to donate organs and the plausibility of the brain death criterion, will be debated from a philosophical, legal and practical perspective.
Event organizer:
KriMe Bern, PLEP Master
Speaker:
Prof. Dr. phil. Ralf Stoecker (Professor for practical philosophy at the University Bielefeld); Prof. Dr. iur. utr. Brigitte Tag (Dean of the law faculty at the University of Zurich); Prof. Dr. med. Dr. h.c. Daniel Candinas (executive director at the clinic and head physician visceral and transplantation surgery at the University hospital in Bern.
Date:
2019/05/29
Time:
19:00 - 21:00
Locality:
Room F021
UniTobler
Lerchenweg 36
3012 Bern
Characteristics:
open to the public
free of charge

The talk will be moderated by Catherine Newmark (part of the philosophy editorial team of "Deutschlandfunk. Kultur, editor in chief of the philosophy magazine")