Hinterfragt - Der Ethik-Podcast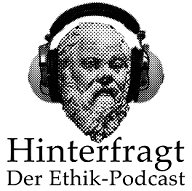 Most Recent Episode:
Gabriel Wollner: Economic democracy
In politics, democratic participation is understood to be a prerequisite for legitimate decisions. In the corporate worlds, by contrast, the power to decide usually rests with the owners. Is there a lack of democracy in corporate spheres? A conversation with Gabriel Wollner, associate professor for Political Philosophy and Environmental Ethics at the Humboldt University Berlin.
Duration: 20:39
In German
Lecture Series HS 2017
Institutskolloquium HS 2017
Time: Thursday, 18:15 – 20:00
Room: F-122, Unitobler, Lerchenweg 36
krino (Philosophical Society of Bern)
"Fictions and virtual realities"
Time: 18:15 – 20:00
Room: F-122, Unitobler, Lerchenweg 36
Poster Lecture Series HS17

(PDF, 567KB)
Master thesis in the research project:
"Reflective Equilibrium – Reconception and Application"
Write your MA thesis in philosophy in the research group (Major in philosophie, philosophy of science, or PLEP).
krino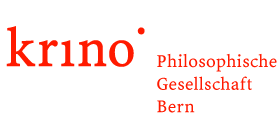 krino. Philosophical Society Bern
The Philosophical Society Bern promotes philosophical discussion and provides a plattform for the friendly competition for the better argument.