Lecture Serie 2018
Human Rights
krino - Philosophical Society Berne
Date: Thursday, 12 april and 3 may 2018
Time: 18:15 – 20:00 pm
Place: Room F-122, Unitobler, Lerchenweg 36
krino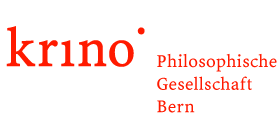 krino. Philosophische Gesellschaft Bern
Die Philosophische Gesellschaft Bern fördert den philosophischen Austausch und bietet eine Plattform für den freundschaftlichen Streit um das bessere Argument.
Lecture Serie 2018
Human Rights
krino - Philosophical Society Berne
Date: Thursday, 12 april and 3 may 2018
Time: 18:15 – 20:00 pm
Place: Room F-122, Unitobler, Lerchenweg 36
Call for Papers
Call for Papers: Moral Complicity
1-2 October 2018, University of Bern, Switzerland
Keynotes: Julia Driver and Robert E. Goodin
Organisers: Andreas Cassee and Anna Goppel
Deadline: 31 March 2018
Details on the Call for Papers

(PDF, 62KB)
Hinterfragt - Der Ethik-Podcast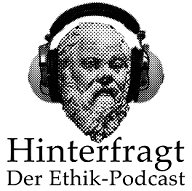 Most Recent Episode:
Sabine Hohl: Familie überwinden?
In German.
Duration: 24:04
Master thesis in the research project:
"Reflective Equilibrium – Reconception and Application"
Write your MA thesis in philosophy in the research group (Major in philosophie, philosophy of science, or PLEP).