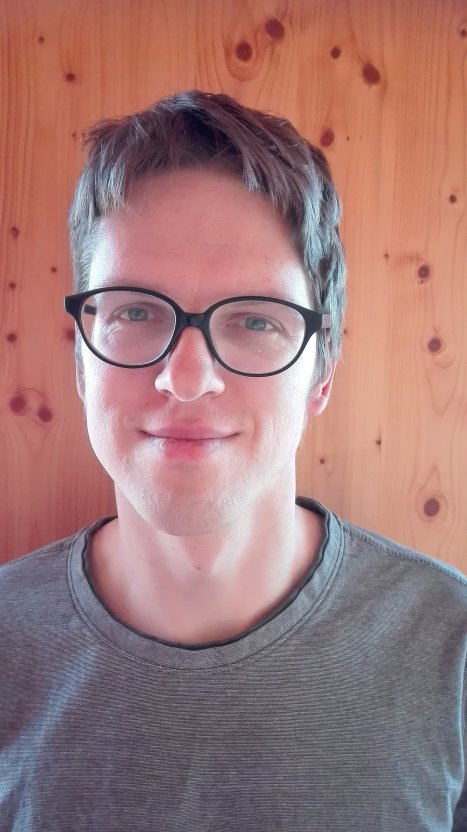 Dr. David Machek
Wissenschaftlicher Mitarbeiter
SNF Projekt "Carving up moral motivation in ancient Chinese and Greco-Roman thought"
Telefon

E-Mail

Büro

S 201, Lerchenweg 36

Postadresse

Universität Bern
Institut für Philosophie
Länggassstrasse 49a
3012 Bern
Werdegang
Seit Januar 2019: Wissenschaftlicher Mitarbeiter (Ambizione, Schweizerischer Nationalfonds) am Institut für Philosophie, Universität Bern
2016-2018: Wissentschaftlicher Mitarbeiter (gestiftet von Schweizerischem Nationalfonds) bei Prof. Richard King (Geschichte der Philosophie, Universität Bern)
2009-2015: Doktorat in der Altchinesischen und Griechischen Philosophie an der Universität Toronto (Dissertation: "Virtuosos of the Ordinary: Comparative Interpretations of Stoic and Daoist Thought" betreut von Prof. Vincent Shen und Prof. Brad Inwood)
2003-2008: Studium der Philosophie und Sinologie an der Karlsuniversität in Prag (Magister)
Neueste Publikationen
"Aristotle on Enkratic Ignorance." Journal of the History of Philosophy (forthcoming).

"Did Seneca accede to μετριοπάθεια in his consolatory texts?" Ancient Philosophy 38.2, 383–408, 2018.

"Carving, taming, or gardening? Plutarch on emotions, reason and virtue." British Journal for the History of Philosophy 26.2, 255–275, 2018.

"Stoics and Daoists on Freedom As Doing Necessary Things." Philosophy East and West 68.1, 174–200, 2018.

"Using our selves: An interpretation of the Stoic four-personae theory in Cicero's De Officiis I." Apeiron: A Journal of Ancient Philosophy and Science 49.2, 2016.

"Beyond sincerity and pretense: role-playing and unstructured self in the Zhuangzi." Asian Philosophy 26.1, 52–65, 2016.
Research Interests
I work in ancient philosophy, Græco-Roman and Chinese, from both comparative and non-comparative perspective. My research interests are mostly in ethics, and more specifically in moral psychology. So far, I have published mainly on Stoicism, Aristotle, Mengzi and Zhuangzi. I believe that doing history of philosophy across two wholly different philosophical traditions can be conducive to doing a better history of philosophy. My most current research project is a shorter book on early Chinese theories of ethical self-cultivation, provisionally entitled Nourishing the Heart. This book is envisaged as a part of a larger research project about moral motivation and motivational conflict in Græco-Roman and Chinese philosophical traditions.