An Institute of philosophy of University of Bern conference
Music, Art and Philosophy in Dialogue
Friday, 2016/05/20 - Saturday, 2016/05/21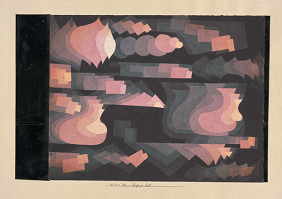 The Swiss National Fund (SNF) research project "Ontology of Musical Works and Analysis of Musical Practices", directed at University of Bern, Institute for Philosophy, Division for Logic and Theoretical Philosophy, is organizing a conference in cooperation with the Hochschule der Künste Bern and the Zentrum Paul Klee, Bern, on "Music, Art and Philosophy in Dialogue", 20-21 May 2016.
Event organizer:
Institute of philosophy of University of Bern, in collaboration with the Hochschule der Künste Bern and the Zentrum Paul Klee
Speaker:
TBA
Date:
2016/05/20 - 2016/05/21
Locality:
TBA
Zentrum Paul Klee
Monument im Fruchtland 3
3000 Bern
Characteristics:
open to the public
free of charge

The conference is planned around these divisions:
The first day, the relation between Philosophy and Music is introduced. The schedule includes keynotes by Peter Kivy (Rutgers University), Paulo de Assis (Ghent University) and a Concert Lecture by Albert Frantz (Vienna).
The second day focuses on Paul Klee's works. The keynote by Ulrich Mosch (University of Geneva) will develop the relation between Pierre Boulez and Paul Klee. In addition, a concert chamber by the Ensemble Vertigo is planned, including adaptations of Boulez's Works prepared by Students of Composition of the HKB.
Practical information
Information on registration and accommodations will be posted in due time.